2023 EQUESTRIAN VICTORIA
INTERSCHOOL STATE CHAMPIONSHIPS
15 - 19 APRIL 2023
Without the support of our fantastic partners this event would not be possible
OUR NAMING RIGHTS SPONSOR
OUR NAMING RIGHTS SPONSOR

At PETstock, we aim to help pets inspire every person, every family, every day.
PETstock was born from humble beginnings in regional Victoria in 2002, 11 years after the Young family took ownership of Ballarat Produce in 1991. Brothers David and Shane built the business on family values and a passion for pets; the ingredients of the PETstock DNA.
PETstock people are industry experts. We know because we've found them specifically and continue to train them to be their best. We understand that you're not shopping for your dog, cat, bird, fish or lizard…you're shopping for your best buddy, your family member.
We're proud to provide our customers with good old fashioned customer service. The kind you just don't seem to get as often these days. When you visit PETstock, you know you're not just going to get the best quality pet care products, services and advice; you're going to be treated as part of the family, and that's our PETstock promise.
OUR 2023 CHAMPIONSHIP PARTNERS
QA ELECTRICAL
PROUDLY SUPPORTING THE COMBINED TRAINING CHAMPIONSHIP
QA Electrical is one of Australia's most trusted contracting companies, specialising in electrical, data and engineering services for commercial and industrial clients. 
Established in 2007, they are a multi-disciplined company providing complete design, installation and maintenance solutions from their offices in Melbourne, Geelong, Ballarat, Albury/Wodonga, Sydney and Brisbane.
Their team of qualified electricians offer high quality, cost-effective and reliable services with a focus on new technology and environmentally-friendly solutions. They can design an integrated electrical solution to meet the needs of any project, regardless of its size.
HYGAIN
PROUDLY SUPPORTING THE DRESSAGE CHAMPIONSHIP
"The measure of success varies for all of us, but regardless of how you define success whether it's achieving a ribbon at the pony club, a great ride out on the trail together with your beloved horse, or a win at the Melbourne Cup race, we all share one common goal, to care for our horse, provide the very best for them and keep them sound and healthy." – HYGAIN
That philosophy has long guided Hygain the leading equine feed and supplement company that is devoted to bringing their customer closer to their dream by blending years of experience, innovation, up-to-date research and enthusiasm to nurture the best qualities in horses. As an equine only feed mill and manufacturing facility Hygain is dedicated to equines and their special requirements, resulting in outstanding nutritional solutions that really make a difference to your horse's health, performance and well being.
MARCUS OLDHAM
PROUDLY SUPPORTING THE JUMPING CHAMPIONSHIP
Marcus Oldham College at Geelong Victoria is Australia's leading farm business management, agribusiness and equine business management college with a reputation for providing quality education.
Being independent allows their courses to be developed in close consultation with the relevant industries and to incorporate new trends and technology into the teaching programs.
Courses are delivered in small class sizes by full-time and guest lecturers who have extensive commercial experience and can relate theory to practice. Their emphasis is on business management which provides skills that are readily transferable across a wide range of careers, resulting in highly employable graduates who are at the leading edge of their chosen fields.
Studying at Marcus Oldham means you experience so much more than simply an education. The extensive use of study tours at both a national and international level provide a'real world' education that complements the lecture room tuition. Students from all states of Australia and overseas live on campus and study in an environment which establishes networks across Australia.
CARIBU
PROUDLY SUPPORTING THE SHOW HORSE CHAMPIONSHIP
The founding vision of Caribu, from their humble beginning in 2006, has been to develop a quality equine brand that offers customers exceptional value for money.
By sourcing the best fabrics, a relentless focus on fit and scrupulous attention to detail in the manufacturing process, they strive to keep Caribu Horse Wear as the best value for money products in the Australian market.
Their entire range is designed, tried and continually tested for the harsh Australian conditions – continually evolving as the industry changes and advanced by feedback from their loyal customer base.
For the best value and quality horse wear, experience the difference with Caribu.
STABLE GROUND
PROUDLY SUPPORTING THE TEAM CHAMPIONSHIP
With almost 20 years in the manufacturing industry, we pride ourselves on sourcing the best quality material as your horse's safety is our top priority. Servicing Victoria-wide.
Stable panelling
Rubber solutions
Stable maintenance and repair
Equine accessories
EQUILUME
PROUDLY SUPPORTING THE SPORTSMANSHIP AWARD
Equilume, a world-leading company based in County Kildare, Ireland, researches and develops light therapy solutions for the horse industry to improve reproductive efficiency and performance.
They have created Equilume Performance Lighting, which includes automated Stable Lights and mobile Light Masks to enhance health, performance, and breeding efficiency. The company's R&D department, headed by Dr Barbara Murphy, has developed a revolutionary system that uses natural daylight and provides optimal lighting whether the horse travels or at pasture.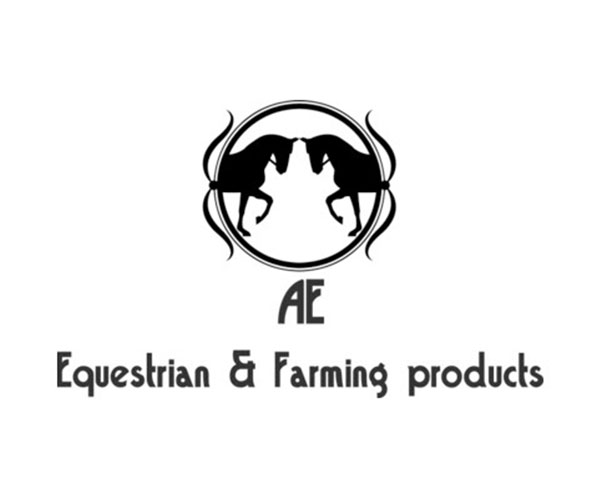 AE EQUESTRIAN AND FARMING SUPPLIES
Don't let your feeds and tack get ravaged by rodents get one of our all Australian made products to store everything in we guarantee our products because we manufacture them ourselves. Custom made products of your own design. Jump wings, jump stands and Cavalettis, cups & breakaways

Contact: aeequestrianproducts@gmail.com